Thinking About Selling Your Home?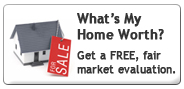 In a market where home inventory is low, Sellers often think that their home will move in mere minutes—and at a price that defies even the loftiest expectations. When left with needed repairs, these dreams of big prices and speedy sales can spell disaster—and major disappointment—for Sellers and Buyers. Don't worry! With a few smart steps you can be on the path to a successful sale from the get-go. Here are some simple talking points that sellers need to know before their home hits the market.
1. Staging Matters—Big Time!
Every agent knows the old adage, "Homes that don't show well don't close well." But still, time and time again we see sellers rail against the time and cost associated with staging a home. After all, if they love their home as it is, why shouldn't everyone else?
2. The Market Sets the Price, Not the Owner
It's understandable that many home sellers think that their home is above the price that the market dictates. Sentimental value often translates into an inflated sense of the home's worth, but when it comes price, the winning opinion is always the market's opinion. You know it's impossible to effectively price a home without taking into account the competition. Unfortunately, too many sellers don't.
3. Small Renovations May Mean Big Bucks Later
In many cases, the cost of a home repair is less expensive than a potential buyer perceives the cost of the repair to be. If buyers over estimate the cost of fixing the problem, it may negatively impact the offer amount and end up costing the seller more in the long run.
4. Incentives Can Help Close the Deal Faster
Offering practical incentives that fill legitimate buyer needs have the power to differentiate a listing from the competition and attract just the right attention needed to get the home sold for the right price. Be prepared to sweeten the deal if the right offers don't come rolling in.
5. Serious Buyers Never Stop the Hunt

Too many sellers see the winter months as the slow season. The reality is, there are plenty of upsides to listing and marketing a home when everyone else is taking a break.